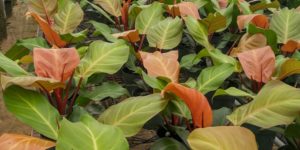 Quality & Consistency
As a premier grower- specializing in calla lilies for over 25 years, we have set ourselves apart as the leader in North America.  Our prefered relationships with breeders allow us to offer the BEST- long lasting, unique color and superior quality, 12 months of the year.  We are always raising the bar to offer more to our customers with recent expansions to meet the demands for our calla lilies & unique tropical foliage.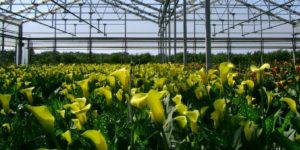 Value
Our Indoor Plant Collection: from store shelves to the consumer's home in an easy care arrangement design.  Our custom insert holds up to 24 oz of water so they require little care in store and provide your customer a successful at home plant experience.  Faster turns, less shrink and designs that leave your customers wanting more.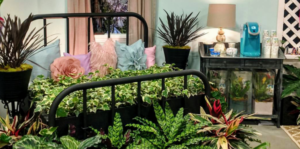 Twist & Trade Indoor Plant Collection
When the life of one or more of your plants expires you can easily replace it with any 4″ product of your choice for a NEW custom arrangement. You have the ability to easily and mess free switch out your live decor seasonally or just when a new item catches your eye!
Enjoying Our Calla Lilies
To Delight Using Flowers!
homesteadgrowers
Trash To Treasure Recently, we began diligently gathering materials in preparation for one of our most important trade shows,  Tropical Plant Industry Exhibition (TPIE).  This is one of the largest and best attended [...]
homesteadgrowers
Plants are not only beautiful to look at but studies have shown they can help reduce allergies, purify the air in your home and give any space a calming appearance. When you embellish interior spaces [...]