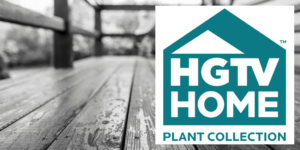 HGTV Home Indoor Plant Collection
The HGTV Indoor Plant Program focuses on current trends in decor & style and uses eye-catching varieties that create the ultimate in "wow factor". High quality product in the latest in trend designs. The HGTV HOME Plant Program: from your shelves to the consumers home in a "gift-ready out of the box" package with built-in product knowledge. Faster turns, less shrink and designs that leave your customers wanting more.
Enjoying Our Calla Lilies
To Delight Using Flowers!
homesteadgrowers
Trash To Treasure Recently, we began diligently gathering materials in preparation for one of our most important trade shows,  Tropical Plant Industry Exhibition (TPIE).  This is one of the largest and best attended [...]
homesteadgrowers
Plants are not only beautiful to look at but studies have shown they can help reduce allergies, purify the air in your home and give any space a calming appearance. When you embellish interior spaces [...]